COPY

SHARE
#얼루어_프리뷰
6월, 여름이 시작되는 달이죠. 낮에는 따스한 햇살이 반짝이고, 저녁에는 시원한 바람이 뺨을 스치는 청연한 나날이 계속되고 있습니다. 얼루어 6월호에는 딱 '요즘'같은 소식들을 가득 담았습니다. 스치듯이 지나가지만, 기어코 잡아두고 싶은 따스하고 아름다운 이야기들을요. 이 달의 커버 스타는 여름의 시작과 꼭 닮은 배우 김설현입니다.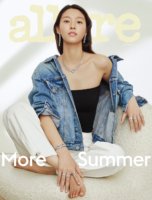 SNEAK PEEK ON THE MARCH ISSUE
6월호 스타들을 가장 먼저 공개합니다. 화보는 5월 15일부터 웹사이트에서 순차적으로 확인할 수 있으며,  전체 화보는 <얼루어 코리아> 6월호에서 만나보세요.
Keeping the Blues

한지민이 제주, 그리고 <우리들의 블루스>와 함께한 날들.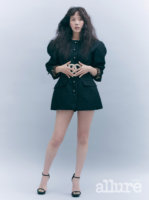 HOT SUMMER NIGHTS

운명을 믿는 박재찬은 봄이 가고 뜨거운 여름밤이 오도록 점점 더 푸르게 자라고 있다.